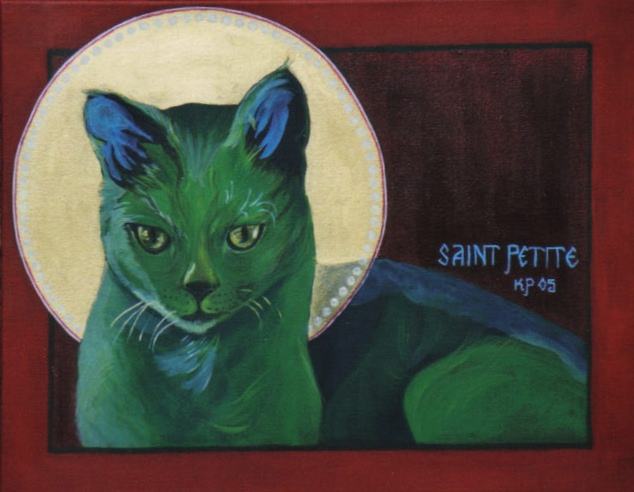 Please scroll down or click on Saint Petite to view the image gallery.

For centuries, religious icons of holy people were created for devotional purposes and to recognize certain qualities in them to which we might aspire.

These modern animal icons were created to suggest the divine in God's animal creatures. The artist argues that animals are innocent because they live according to the laws of nature and respond instinctively and without malicious intent. As such, we may presume they are the creatures who most closely live their lives as God intended.

Pets may seem the most sacred to many, as they often fill a void in our lives and, if we observe, can teach us valuable lessons. Like saints, animals inspire us in many ways to extend ourselves with expressions of love and caring.

A student of traditional Byzantine iconography, Karin combines some of the aspects of the traditional icons with her bold and playful style of painting animals to create an amusing, yet dignified representation of your beloved pet.

Animal Icons are available by commission only. Please contact karin@holycowpaintings.com to discuss.


---